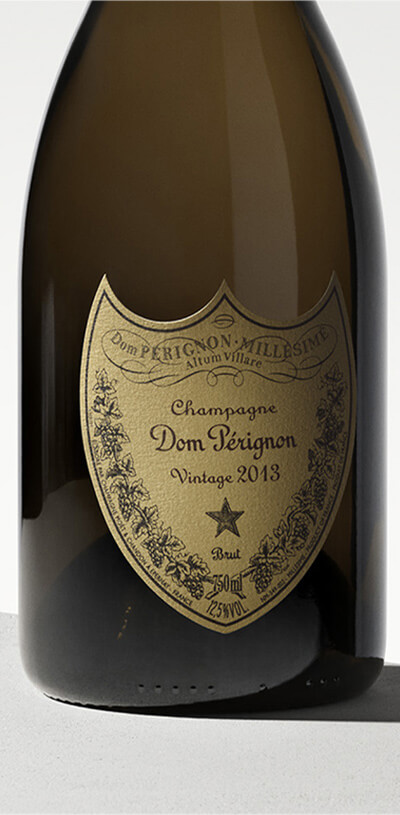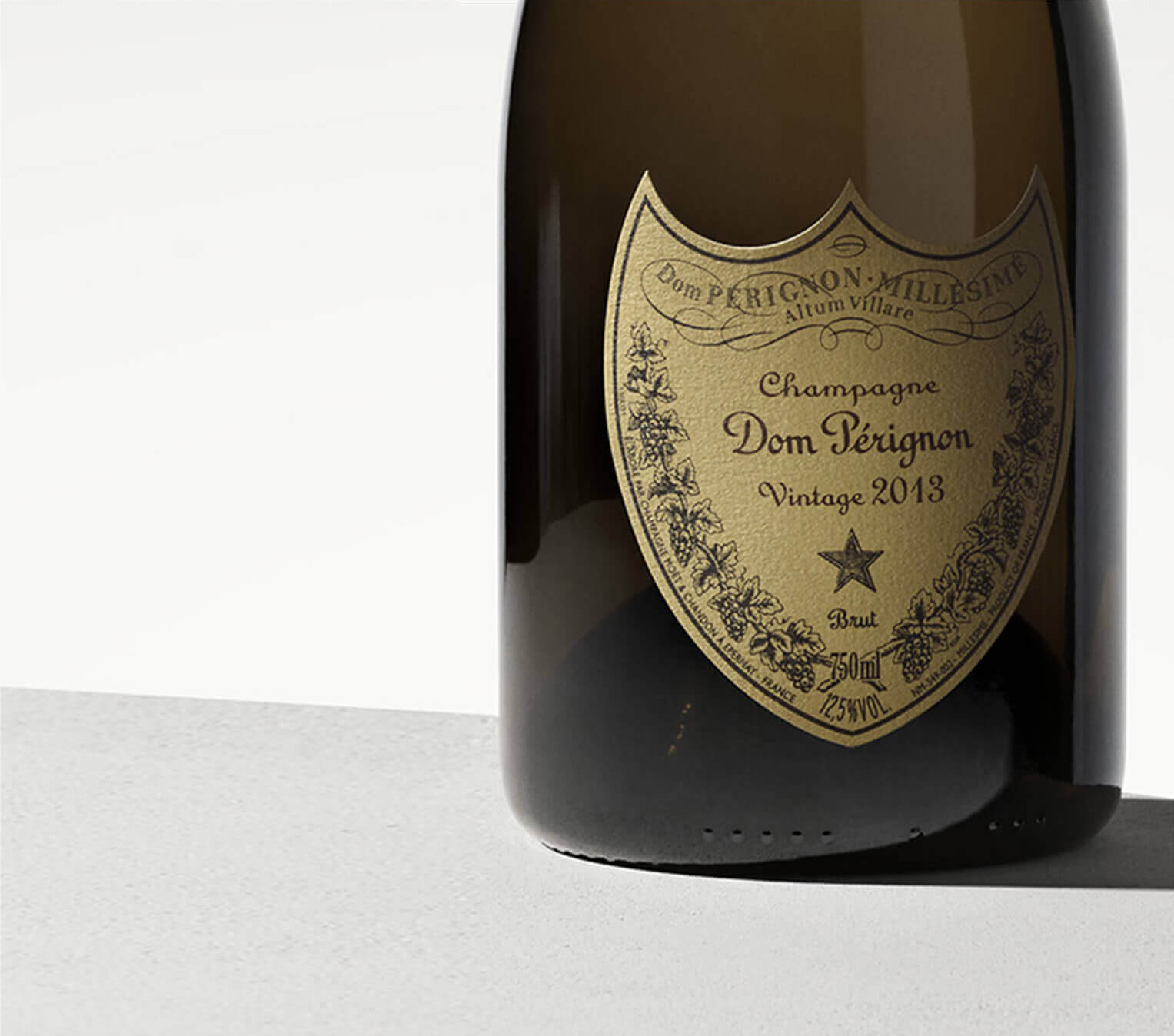 Dom Pérignon
Vintage 2013
After a year marked with alternating extremes, Dom Pérignon Vintage 2013 reconnects with a legacy of late vintages. This exception, within two decades of early harvests interrupted only by the Vintage 2004, brings to light the fundamental aspects of Dom Pérignon's creative path: taking into account the maturation whilst searching for harmony.
The vision of the Chef de Cave, his mastered skills of integrating specific elements of each year, led him to imagine and predict the effects the work of time would have on the vintage. Thus, after ten years of maturation on lees, the experience of Dom Pérignon 2013 reveals the clear harmony of a champagne sculpted over time - an experience of tasting elegant and delicate champagne.
Two thousand thirteen
The winegrowing year of 2013 reconnects with the legacy of late vintages. Following a cold and humid winter and a gloomy spring, very fresh and particularly wet, the vine started to grow fifteen days later compared to the average for the decade. This delay lasted until the harvest. The warm and dry summer, the sunniest ever recorded in the Champagne region, was particularly beneficial for the quality of the grapes. The rain at the beginning of September quickly gave way to an easterly wind which enabled the grapes to remain healthy until the picking. For Dom Pérignon, the grape harvest was from 28 September to 15 October and the tasting of the grapes revealed a promising balance between acidity and body.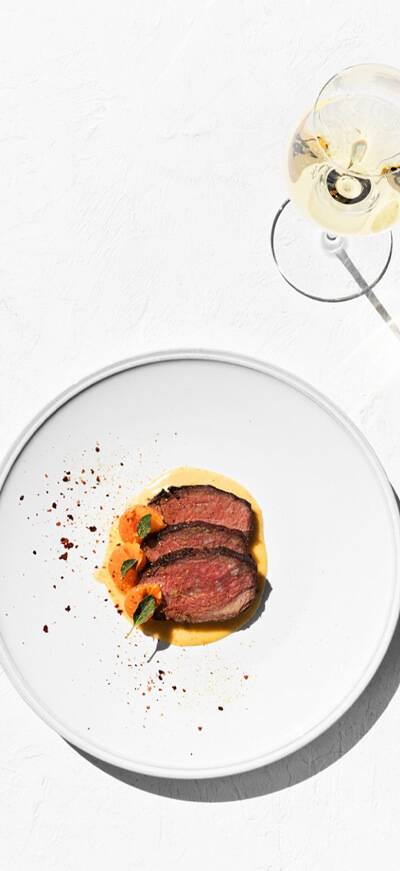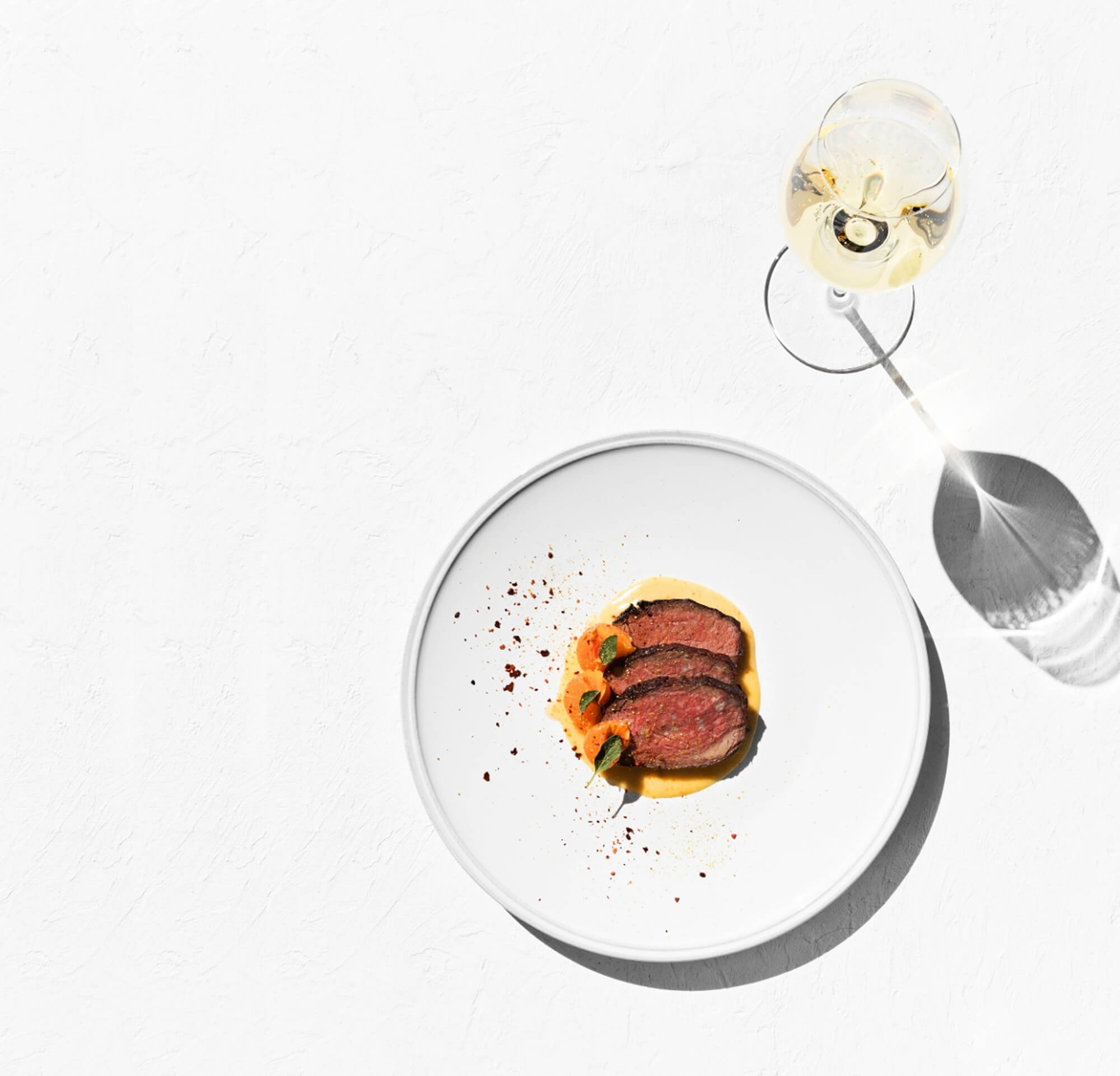 A late vintage
Nose
The nose is delicate and unfurls with coloured notes. The green of the eucalyptus, mint and vetiver; the yellow-orange of the mirabelle, apricot and orange blossom; the brown of the pepper, cardamom and licorice stick; and lastly the silvery saline and toasty hues.
Palate
The wine is elegant, simple and precise on the palate. The attack is enveloping and ethereal. The silky foundation of the wine amplifies to become more powerful and substantial. The salinity, which dominates the finish, reveals the consistency of the wine.