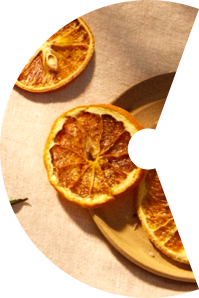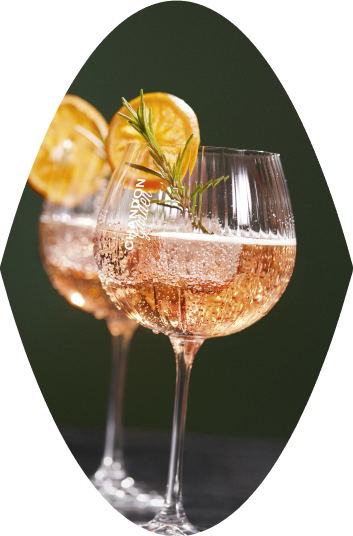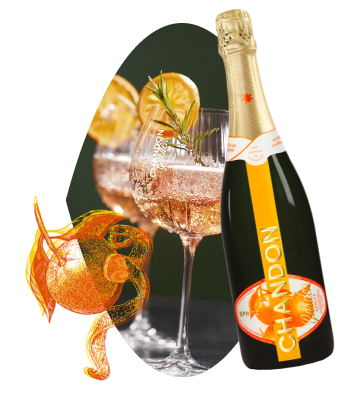 CHAndon garden spritz
This Spritz is made using Argentine sparkling wine, blended with our macerate of natural orange peel extract, herbs and spices.

A unique and easy-to-serve product: directly over ice with a slice of dried or fresh orange and a sprig of rosemary!
No artificial flavours or colourings.

Alcohol content
11.5 % VOL
ADD TO BASKET:


THE INNOVATION
REDEFINING
THE WORLD
OF THE SPRITZ
The aromatic, bitter yet generous flavour of fresh and dried orange peel marries with a subtle blend of herbs and spices for a perfect balance of sweetness and bitterness.
The secrets
A unique blend based on our CHANDON Brut, awarded best Argentine sparkling wine at the Champagne and Sparkling Wine World Championship (CSWWC) in 2020. This wine is made from chardonnay, pinot noir and sémillon.

The principal ingredient of the macerate, the Valencia oranges selected for their unique balance of bitterness and sweetness are grown without pesticides and hand-picked at a family farm in the province of Entre-Rios.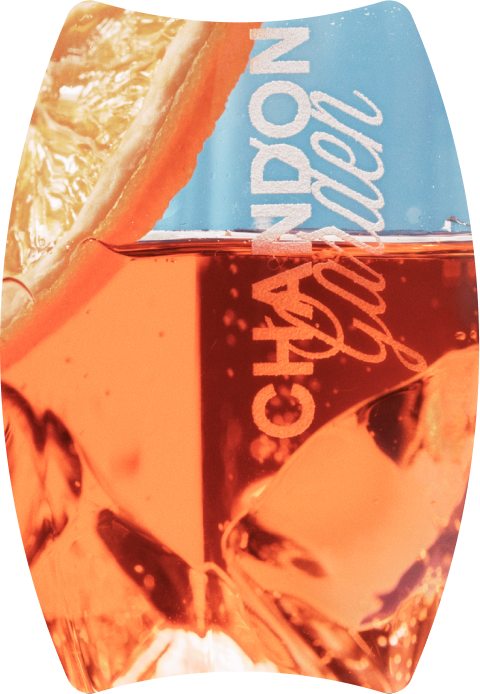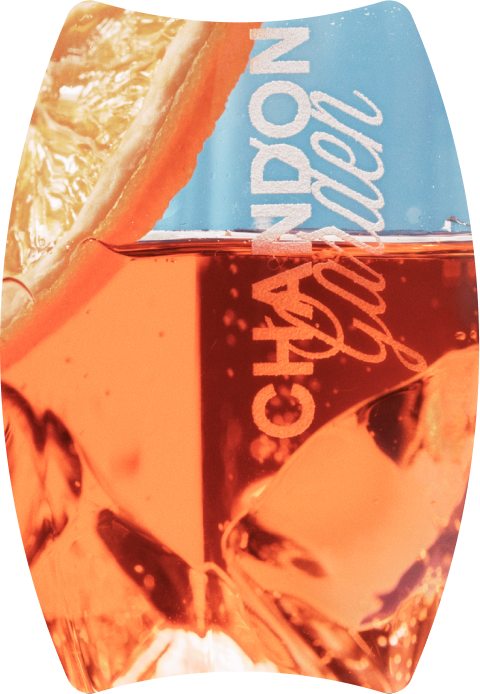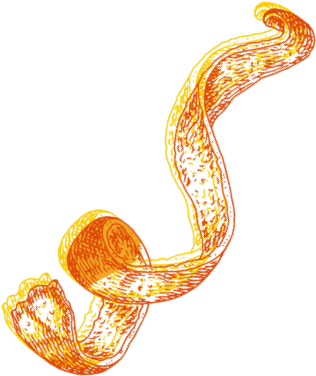 CHANT DES
 CIGALES
CHANT DES CIGALES is a brut nature sparkling rosé wine, revealed by fine "quivering" bubbles. Certified organic and vegan,, it is a precise blend of 8 emblematic varieties from the South of France. It boasts great aromatic complexity, revealing fruity primary aromas (peach, apricot) which precede a salinity typical of seaside wines.
A Vin de France produced with partner cooperatives located in the South of France. A blend of eight grape varieties: grenache, cinsault, syrah, rolle, cabernet sauvignon, mourvèdre, carignan and tibouren, which are initially vinified as a first-press rosé.
Chant des Cigales is a "brut nature" made without the addition of sugar after the second fermentation, to ensure that the sugar levels do not exceed the regulatory 3 g/L for this category of wine. With a gentle effervescence of 4 bar and after ageing for 3 months in vats, then 2 months in the bottle, Chant des Cigales is ready to enjoy (at about 10 degrees).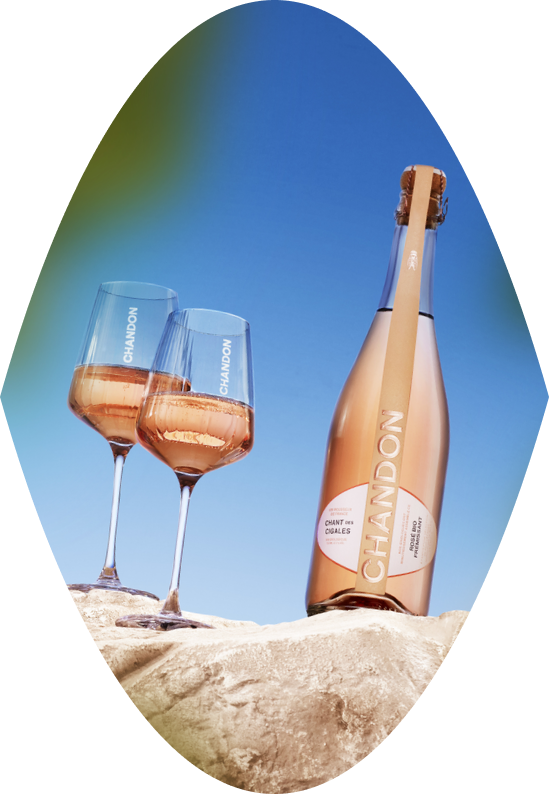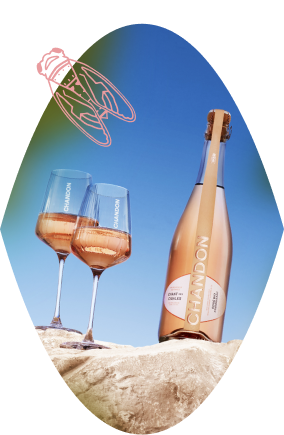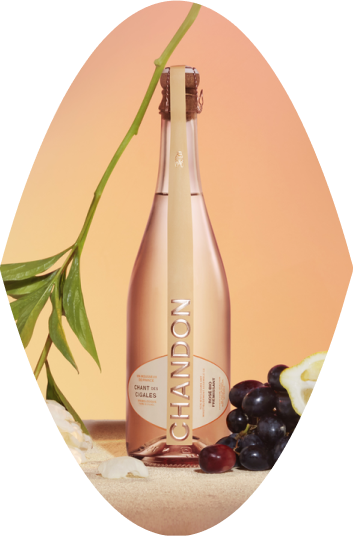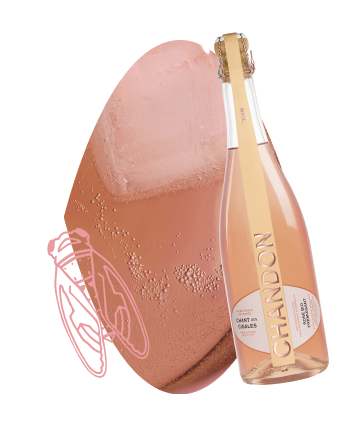 A BLEND OF FLAVOURS
Its primary aromas are fruity, aromatic and complex, with notes of summer stone fruits such as peach, apricot and nectarine revealing themselves first, while red fruits and prickly pear envelop the palate. A few touches of rose, peony and white flowers and a hint of liquorice precede a salinity typical of seaside wines. It is a wine that surprises with its great delicacy and length. A sparkling wine with fine "quivering" bubbles that reveal the aromas and provide a silky texture.

Alcohol content
11,5% VOL
ADD TO BASKET: