Pol Roger: A Quick Rise to Success
Pol Roger made his first wine sale in 1849 at the age of 18. By 1851, his company was rapidly developing. By 1899, when the founder died, the brand was exceedingly well known. In a mere 30 years, Pol Roger had risen to success and made a big splash in the English market with the production of their Brut Champagnes. Maurice and Georges, the sons, took over the business after Pol's death. The brothers had been working alongside their father since the age of 18 and looked to continue his legacy.
Maurice was the voice of the company, handling public relations, sales and marketing, while Georges was in charge of the winemaking at the Pol Roger estate. Together, this duo grew the company and triumphed over a handful of setbacks. In February 1900, part of the cellars collapsed, resulting in the loss of 500 casks and one and a half million bottles of champagne. World War One, as well as Prohibition in the United States, caused expansion of the business to halt, while during the Second World War, the Germans occupied France and controlled the buying of Champagne.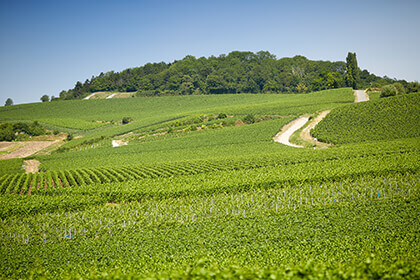 Despite these obstacles, Champagne Pol Roger continued to forge ahead. Top restaurants on the Champs-Elysées kept serving Pol Roger and plenty of crowned officials became loyal customers of the brand. By 1955, the Champagne House expanded their range of wines and their success was bigger than ever. The first vintage Champagne rosé was launched in 1961 and a few years later a vintage Blanc de Blancs Cuvée was born.
Present-Day Pol Roger
Having owned no estate vineyards up until 1955, today Champagne Pol Roger boasts 225 acres. Fifty-five percent of the Champagne House's grapes come from their own vineyards, while the remainder is sourced from trusted growers with whom they have built long term relationships. Each lot of grapes are aged on its own, separated by village, vineyard, grower and grape variety. The cellars are located 108 feet below sea level, which is the deepest in Champagne, allowing for cooler conditions than the average Champagne cellar. Pol Roger is the only Champagne House where everything in the cellar is still done completely by hand. The House produces seven different Champagnes, ranging from Brut to Demi-Sec and in 2019, Pol Roger was crowned the World's Most Admired Champagne Brand.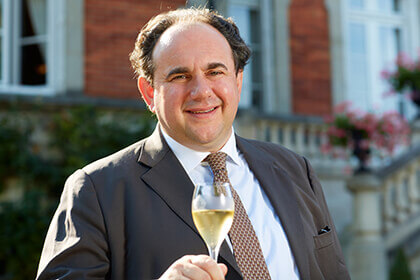 The Original Pol Roger Champagne: Brut Reserve
Since the Champagne House's inception, Pol Roger has focused on the production of Brut Champagnes, targeted to the English market. Their flagship Pol Roger Brut Reserve is a traditional blend of equal portions of Chardonnay, Pinot Meunier and Pinot Noir. These grapes are sourced from 30 different crus and 2.5 percent of this champagne is made of reserve wines. The Chardonnay adds an aromatic complexity, elegance and lightness, while the Pinot Noir brings structure and body. The Pinot Meunier brings fruitiness, freshness and roundness to the blend. Each of these grapes are sourced from the best crus in Cote des Blancs, Montagne de Reims and Vallee de la Marne. The grapes are fermented separately in stainless steel tanks and go through malolactic fermentation. The finished product is aged for four years in cellars and brings an exciting complexity of balance and freshness with each sip. The three grape varieties blend harmoniously to offer a fresh, structured and lively champagne displaying notes of honeysuckle, pears and brioche.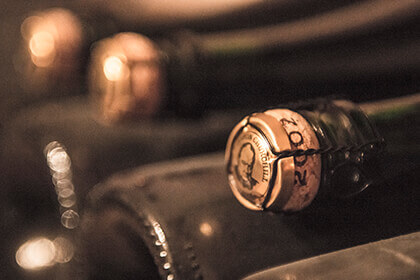 Winston Churchill – a Powerful Pol Roger Supporter and a Great Vintage Champagne
"I cannot live without Champagne. In victory, I deserve it, and in defeat, I need it." Sir Winston Churchill was known for his love of Champagne and was a devoted customer of Pol Roger before the Second World War. He became friends with Odette Pol-Roger, representing the third generation of owners, and the Churchill and Pol-Roger families still remain friendly today. After Churchill's death, Pol Roger created a tribute Champagne in his honour. The Pol Roger Cuvee Sir Winston Churchill embodies all the qualities Churchill loved about his favourite Champagnes – its robust, full-bodied and ripe character. Made from grapes sourced from Grand Cru Pinot Noir and Chardonnay vineyards, this Champagne is only made in the very best vintages. The nose on the wine is bursting with brioche, dried fruit, almond and hazelnut aromas. On the palate, the wine is well-balanced, with notes of grapefruit and orange zest. It has a creamy texture from age and can be cellared for quite some time.