For over two centuries, Domaine Billaud-Simon has been producing a stunning array of age-worthy White Burgundy wines on the banks of the Serein River in Chablis. The estate's fifty-year-old vines of Chardonnay are deeply rooted in the region's signature Kimmeridgian soil, formed 155 million years ago from ancient marine sediments and seashells. This iodine-rich geology lends a signature minerality to the wines of the estate, while a semi-continental climate ensures a great balance between rich body and fresh mouthfeel. The portfolio of Domaine Billaud-Simon is among Burgundy's finest, including four Grand Cru's and four Premier Cru's, along with exceptional Petit Chablis and Chablis wines.
Billaud-Simon: Two Centuries of Chablis Wines
The history of winemaking at Domaine Billaud-Simon dates back two centuries to 1815, when Charles Louis Noel Billaud returned to his family property after the Napoleonic Wars, founded the estate and planted the first vines there. The property was expanded when his descendant, Jean Billaud, married Renee Simon in the 1930's. Today Domaine Billaud-Simon is managed by Jean's son Bernard who, after his studies in art and a successful career in communications consulting in Paris, returned to Chablis to take over the family business. In 1991, Bernard began a series of renovation projects at the winery, purchasing brand new tanks, a pneumatic press and modern fermentation equipment.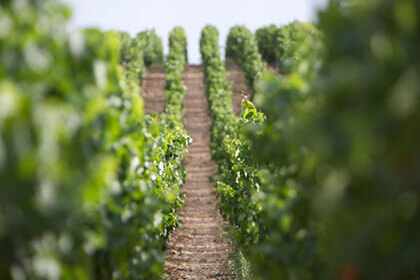 In July 2014, the estate was purchased by Francois Faiveley, who chose Olivier Bailly to join him as manager and Jerome Flous as technical director of the estate. Domaine Billaud-Simon is managed separately from the family's eponymous Domaine Faiveley property, with separate vineyards, winemaking facilities and even styles of wine produced. Since then, several changes have been made at Billaud-Simon, which have led to improvements in wine quality. Today modern winemaking at the state-of-the-art winery is combined with the traditional practices of the region to produce outstanding Chablis wines worthy of their name.
Terroir and Savoir Faire at Domaine Billaud-Simon
Situated near the Serein River, the terroir of Domaine Billaud-Simon is quite characteristic of Burgundy's Chablis region. Here the vines enjoy a semi-continental climate, stretching their roots deep into a bed of marine sediments called the Kimmeridgian, formed 155 million years ago seashells and algae. This signature soil, loaded with iodine, is largely responsible for the unique mineral quality of Chablis wines. The property extends over almost 17 hectares of plots, arranged in a 2-kilometer around the winery, on both banks of the river. This includes plots in four prestigious Grand Cru climats (Les Preuses, Les Clos, Vaudesir and Les Blanchots) and four Premier Cru's, along with Chablis and Petit Chablis. Notably, the estate also grows grapes in the Tete d'Or area, which constitutes the village's best parcels, just a stone's throw from the prestigious Grand and Premier Cru climats. The vines here are rather old, with an average age of 50, and treated with plenty of care to preserve them.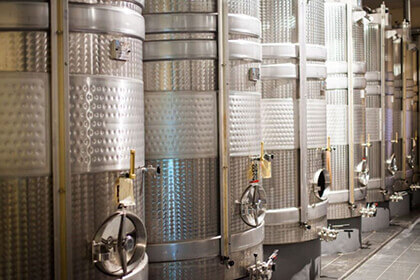 After harvest, the grapes are sorted manually at the winery and gently pressed before they are vinified and aged. Only natural, indigenous yeasts are used in the winemaking process. Most of the estate's wines are aged in temperature-controlled, stainless steel vats with the aim to produce fresh, elegant and pure Chablis. Nevertheless, some of their Grand Cru and Premier Cru wines, not to mention their Tete d'Or cuvee, spend a short time in oak barrels.
Billaud-Simon: Signature Style and Vintage Watch
The wines of Domaine Billaud-Simon are single-varietal Chardonnay wines, typical of the Chablis region. Due to a combination of the climate and winemaking practices, they tend to be fresh, pure and clean, with a signature minerality from the soil in which the vines grow. On the palate, these wines reveal notes of citrus and spice, including fennel, cinnamon and hawthorn. Because of their impressive acidity levels and tension, most vintages tend to have a remarkable potential for age, evolving significantly in the bottle and expressing themselves fully only after a minimum of 2-3 years of age.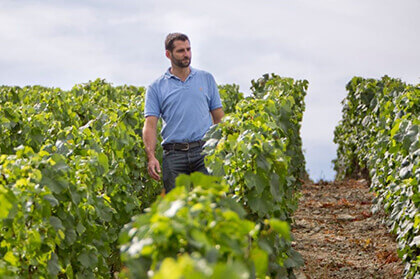 The 2009 vintage is particularly well balanced, rich and round, with a great acidity for guard. Vintages, like 2013, characterised by difficult weather conditions make for intense and energetic wines that are best consumed in their youth. Recently, the exceptional 2015 vintage produced wines with a flawless acidity, and rich aromas of pear, apricot, quince and peach, along with some citrus notes. The 2014 vintage was also remarkably pure and crystalline wines.