When his father asked him to take over his vineyard in the Hautes-Côtes de Nuits and Nuits-Saint-Georges, a 20-year-old David Duband was probably still unaware of the legacy he would one day build upon the terroirs of Burgundy. The talented winemaker now manages roughly 20 hectares of vines, expanding over 23 appellations, among them some of the most prestigious in the region. Deeply dedicated to expressing in every bottle the unique characteristics of each vine plot, Duband has chosen to return to the traditional Burgundian approach to wine making, one that emphasises natural organic processes in the vineyard and whole cluster fermentation in the winery. The result is a stunning array of wines, whose complex aromas echo the dazzling patchwork of Burgundy's "climats."
David Duband: A Rising Star in Burgundy
When David Duband took over control of his father's 14-hectare vineyard in the cool, western slopes of the Hautes-Côtes de Nuits of Burgundy, Pierre Duband had been cultivating grapes exclusively for sale to the cooperative winery of Beaune. This was in 1991. Duband quickly enrolled in a winemaking course and began experimenting with making his own wine from 3.7 acres in the appellations of Nuits-Saint-Georges, Nuits-Saint-Georges 1er cru "Aux Thorey" and "Les Proces," using the cellar located below the family house. In the same year, Duband also met Francois Feuillet, a Burgundy-lover and successful magnate who had faith in the young winemaker and proposed a collaboration that would rocket-launch Duband's career. They began with the 1.2-acre plot that Feuillet purchased in Aux Thorey, a Premier Cru in Nuits-Saint-Georges.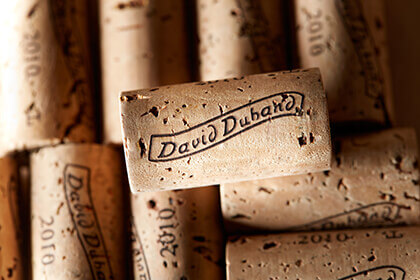 Duband would tend the vines and produce the wine, keeping half for his own label and giving half to Feuillet to sell under his. As Feuillet expanded his holdings, Duband's empire grew. The mogul began by purchasing vineyards in the Burgundian terroirs of Echezeaux and Vosne-Romanée. In 2006, he added 7 acres of parcels in Chambolle-Musigny, Charmes-Chambertin and Clos de la Roche to Duband's to-do list. And so it continued, with new parcels in new villages added almost yearly to the collaboration, a chance for David Duband to produce wines from a colourful patchwork of Burgundian climats, each with its own unique soil, weather and distinct expression of Pinot Noir. In 2012, Domaine David Duband saw the construction of a new storage facility, office, reception room and tasting room to welcome guests.
From Inspiration to Creation at David Duband
Rather early in his career David Duband adopted as his mentor Robert Jayer of Jayer-Gilles, a well-known fellow winemaker from Hautes-Cotes de Nuits. From Jayer, Duband learned several techniques that would become instrumental in defining his own signature style. He learned about fermenting exclusively with indigenous yeasts, about the correct use of oak to add the right finishing touches to a wine, and about how to correctly make an un-fined, unfiltered wine. He began turning his focus from oak to fruit and abandoned the practice of cold maceration before fermentation, which he believed contributed too many dark, heavy fruit flavours that overburdened the wine. Instead, he chose gentler forms of extraction.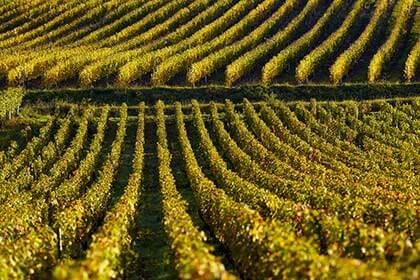 In 2007 a new winery and cellar were built and in 2008 Duband changed his style completely by reintroducing the traditional Burgundian technique of whole-cluster fermentation. Today, roughly 30-40% of the grape clusters are kept whole during maceration. The "noble bitterness" of the stems brings a whole new wave of aromas into the finished product, like flowers and spice, which makes for lighter, more elegant wines.
Today, Duband produces organic wines from 17 hectares of vines cultivated organically under the Ecocert label. Choosing to go back to the traditional way of cultivating vines, before the introduction of herbicides and pesticides in the 1970's, he eliminated the use of weed-killers in 1998 and instead uses natural cover crops to fight erosion and enhance the vibrant ecosystem of the soil. Meticulous pruning limits yields, making for intense and concentrated expressions of the climats.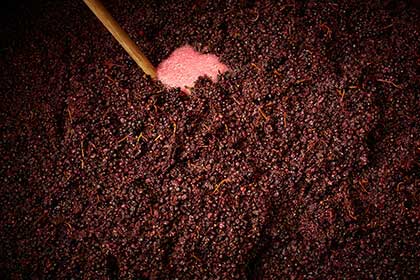 Today the plots span across 23 appellations from Gevrey-Chambertin to Nuits-Saint-Georges, including the prestigious Vosne-Romanée with its characteristic soil of limestone and marley clay and Clos de la Roche, which produces rare Grand Crus with a distinctive minerality. Altogether, Duband is responsible for 20 hectares of vineyards, buying organically grown fruit from another 10 hectares to produce around 12,000 cases of wines, under 23 different labels. His range also includes a Chardonnay from Hautes-Cotes de Nuits, also made with whole cluster fermentation.
The Signature Style of David Duband
The wines of David Duband have become known around the world for their elegant, lively, distinctive style. Each one offers an honest and pure expression of its terroir of origin, as well as the vintage it comes from. While each Pinot Noir from David Duband bears the characteristic identity of its terroir, they all seem to have in common a lovely bitterness of stems from the process of whole-cluster fermentation, which adds a hint of elegance to the flavour profile.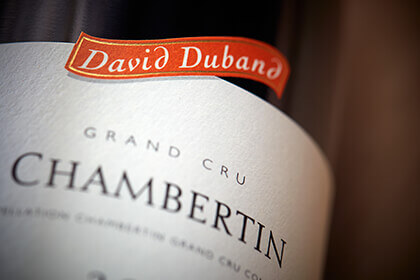 These are wines that pair beautifully with food, and are present at 16 of 25 restaurants with 3 Michelin stars in France. David Duband wines tend to drink well in their youth (offering plenty of fruit), but they also evolve beautifully in the bottle over time.