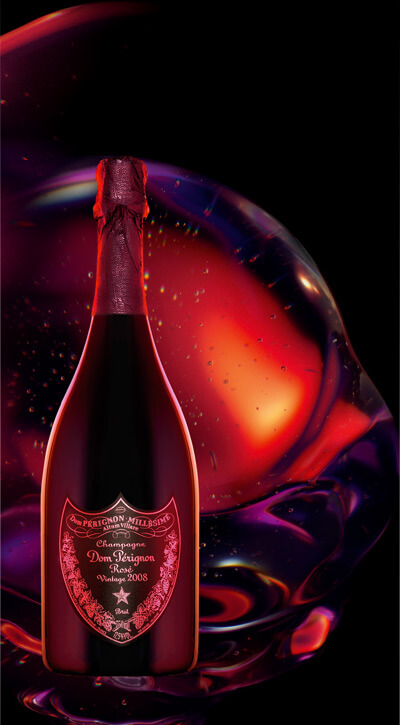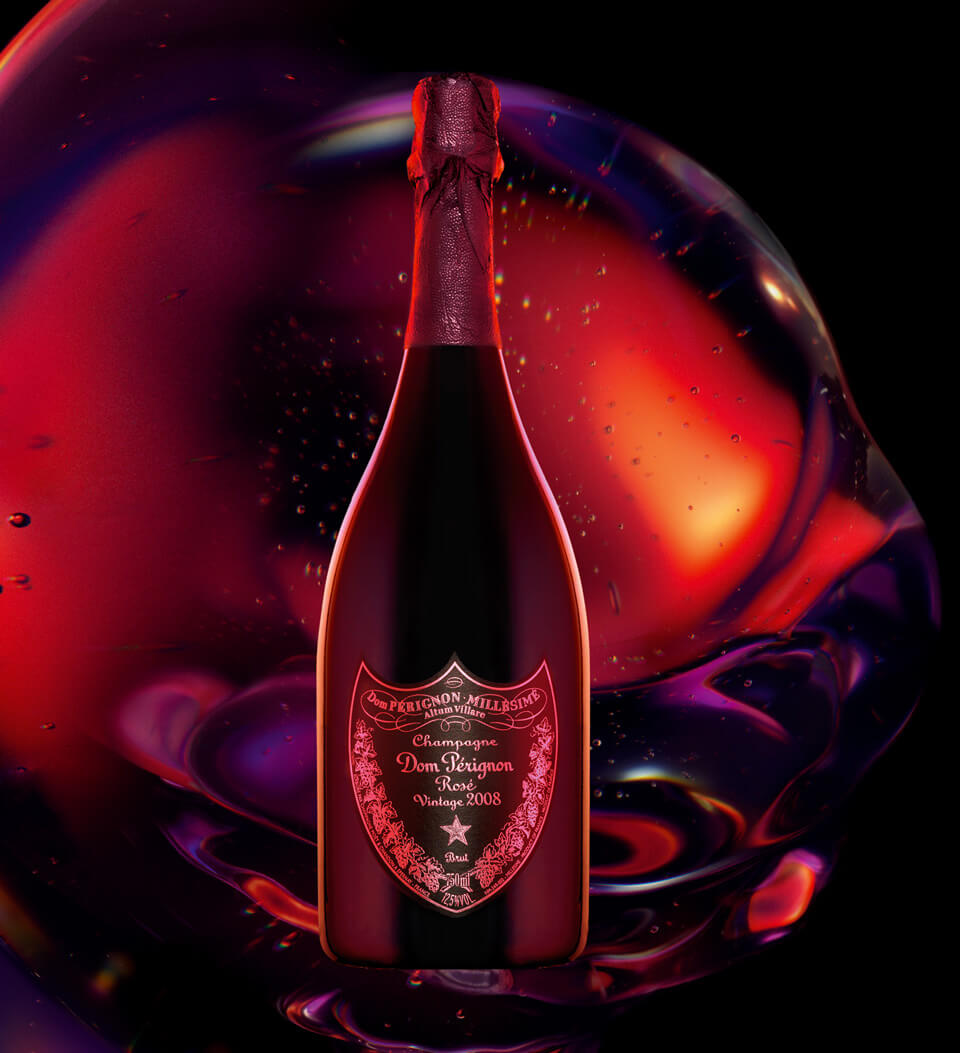 Rosé Vintage 2008
The Thrill of the Unknown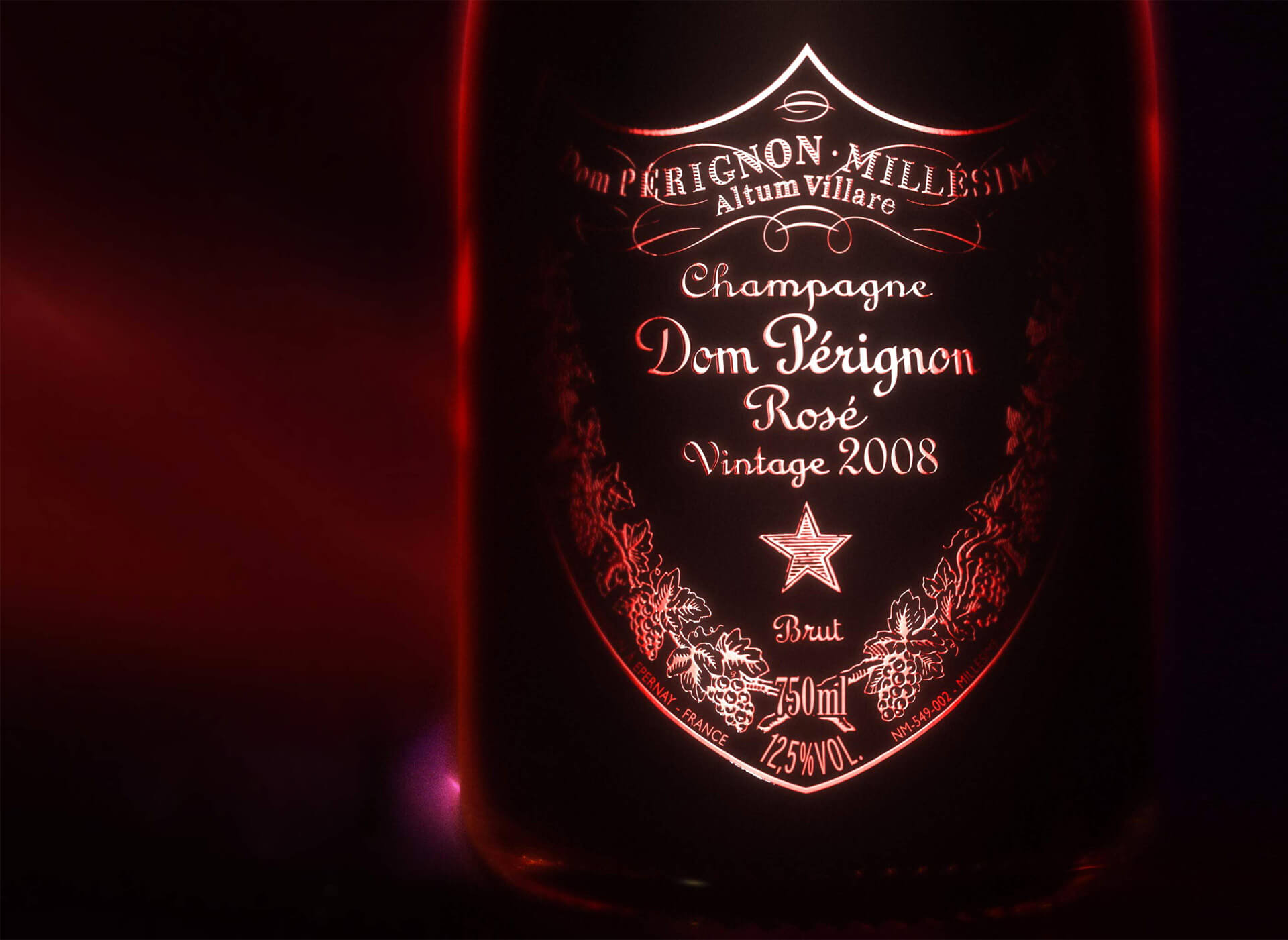 Dom Pérignon Rosé
When Dom Pérignon champagne becomes rosé, it is an act of freedom : freedom to cast aside conventions and continuously push the limits of creativity. Emanating from a desire to be daring, Dom Pérignon Rosé seizes the red colour of the Pinot Noir grape in its original radiance and captures its power and vitality in an audacious and assertive assemblage. Elaborated over a period of twelve years of slow, meticulously controlled transformation in the cellar, Dom Pérignon Rosé Vintage 2008 is intense and elegant, light and dark, magnetic.
Two Thousand Eight
A grey and misty sky characterised the viticultural year of 2008, so unique in a decade of gleaming sunshine. Spring and summer were marked by a lack of both light and of warmth. It was in September that the vintage came to be thanks to a late and miraculous spell of ideal weather. At the beginning of the harvest, on 15th September, the conditions were finally perfect, with bright sunshine and north/ north easterly winds. So as to take advantage of the unexpected offering, the grape harvest was spread out over an extended period. The maturity of the grapes surpassed all expectations, exposing an unprecedented high-toned balance, with fruit in impeccable health.
A unique
vintage
Nose
The bouquet erupts with raspberries and wild strawberries. Powdered notes of iris and violet instantly meld with the fruity aromas. After taking a breath, greener nuances reveal themselves, aromas closer to those of privet, angelica and camphor leaves.
Palate
The first sensations are tactile, full-bodied and silky. They unfurl and steadily become bolder. The acidity, which is the signature of the vintage, splices into the structure of the Pinot Noir to reveal the essence of the wine. The finish presents itself and persists for a long time, giving off aromas of peonies and white pepper.